Renault Latest Manufacturer to Be Accused of Emissions Tampering
4 min read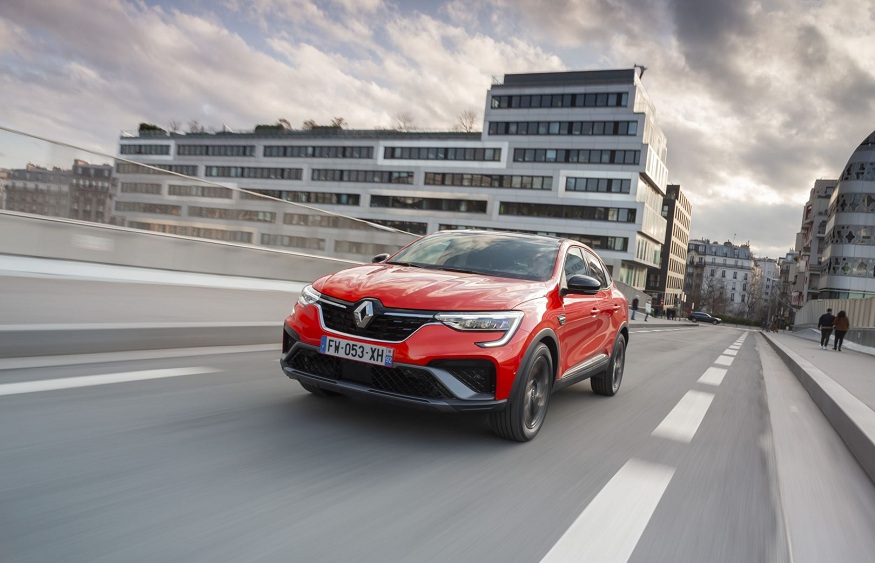 French prosecutors brought charges against Renault about allegations that the carmaker tampered with their diesel vehicles' emissions. Additionally, the company's senior managers were also accused of falsifying emissions regulatory test results, employing unlawful strategies, and violating emissions laws. The case involves Renault diesel vehicles that were sold between the years 2009 and 2015.
According to a representative from Renault, the carmaker spent over £17 million for bail in addition to a £51.5 million bank guarantee to be used for compensation, and payouts amounting to a little over £25 million. Despite these payments, the French carmaker denied the accusations and assured the public that their diesel vehicles were not equipped with defeat devices used for manipulating emissions tests.
Renault's head of engineering, Gilles Le Borgne, said that the French carmaker's case is not the same as that of Volkswagen because they did not deceive their customers. He confidently exclaimed that their vehicles did not use defeat devices. Le Borgne also said they weren't sure of the exact number of Renaults involved in the investigation.
French prosecutors started observing carmakers after German manufacturer the Volkswagen Group was caught using cheat devices on VW and Audi vehicles that were sold in the US market. Investigations began in 2017 and by 2019, prosecutors had allegedly discovered older models of Renault diesel vehicles with nitrogen oxide (NOx) emissions that were at least 10 times over the safe and legal limits.
Le Borgne insists that the NOx trap, the technology used in the allegedly affected Renault diesel vehicles had limitations and needed low speeds to allow optimal performance. He further said that these limits were essential for their clients' security, among others.
A 2018 list of diesel vehicles that emit the most amount of NOx named five Renault models, with the Captur dCi 90 Intens and Grand Scenic Bose Edition EDC (Energy DCI 160) placing third and second, respectively.
Renault recently started expanding their electric vehicle (EV) lineup.
What did the Volkswagen Group do?
The Dieselgate diesel emissions scandal started in September 2015, after a Notice of Violation was sent to the Volkswagen Group. US authorities deemed it necessary to send the notice after defeat devices were allegedly discovered in VW and Audi diesel vehicles. The devices are used for cheating on regulatory tests by artificially lowering emissions. Thousands of vehicles were affected, and authorities ordered VW to recall all of them. They were also asked to pay fines.
Defeat devices can sense when a vehicle is about to start emissions testing and, once this happens, they immediately shift to emission-compliant mode. Emissions are reduced to match the legal limits. Thus, such a device hides its vehicle's real emission levels.
Once the vehicle is out on real-world roads and driven in real-life driving conditions, its real emissions are unmasked. NOx levels are excessive and often 40 times higher than the WHO and EU limits. Volkswagen lied to their customers.
To date, the German carmaker has paid off fines and compensations amounting to billions. Diesel emissions cases continue to hound the carmaker as law firms encourage affected drivers to bring their carmaker to court.
Renault's case is similar to Volkswagen as French authorities said their diesel vehicles failed to adhere to emissions standards. A host of other carmakers are involved in the scandal, including Mercedes-Benz, Nissan, BMW, and Vauxhall. Many others are on the list, and more are added every year.
Why NOx emissions are dangerous
Nitrogen oxide or NOx emissions contain a dangerous combination of nitrogen dioxide (NO2) and nitric oxide (NO). These gases help form acid rain and smog, two elements that contribute to air pollution. Additionally, NOx also produces ground-level ozone, a pollutant capable of destroying vegetation.
Exposure to NOx emissions has an extensive list of health impacts, starting with weakened cognitive abilities. Once this happens, you'll become more susceptible to dementia, specifically Alzheimer's disease.
Your mental health can also be affected, and you'll experience more episodes of anxiety and depression.
It is the serious health impacts that you should prepare for, though; and this includes:
Asthma
Pulmonary oedema
COPD
Laryngospasm
Asphyxiation
Certain cancers
Cardiovascular illnesses
Premature death
It is the carmakers who are responsible for exposing affected drivers to these health impacts. Thus, authorities believe they should be brought to court for their illegal actions. The best way to do this is to file a diesel claim. This legal action will allow the courts to examine evidence that the carmaker deceived and caused their customers harm. If the case is successful, the car owner will be compensated, the amount of which will depend on the extent of their emissions case.
Am I allowed to file my diesel claim?
If you own a Renault (or any of the affected brands) diesel-powered vehicle, you may be eligible to claim compensation. To find out if your car is on the list of eligible models, visit ClaimExperts.co.uk. They'll provide you with all the details you need to determine your eligibility to file a diesel claim.
Once you're verified, work with an emissions expert and decide whether you're going to claim compensation on your own or join a group litigation.